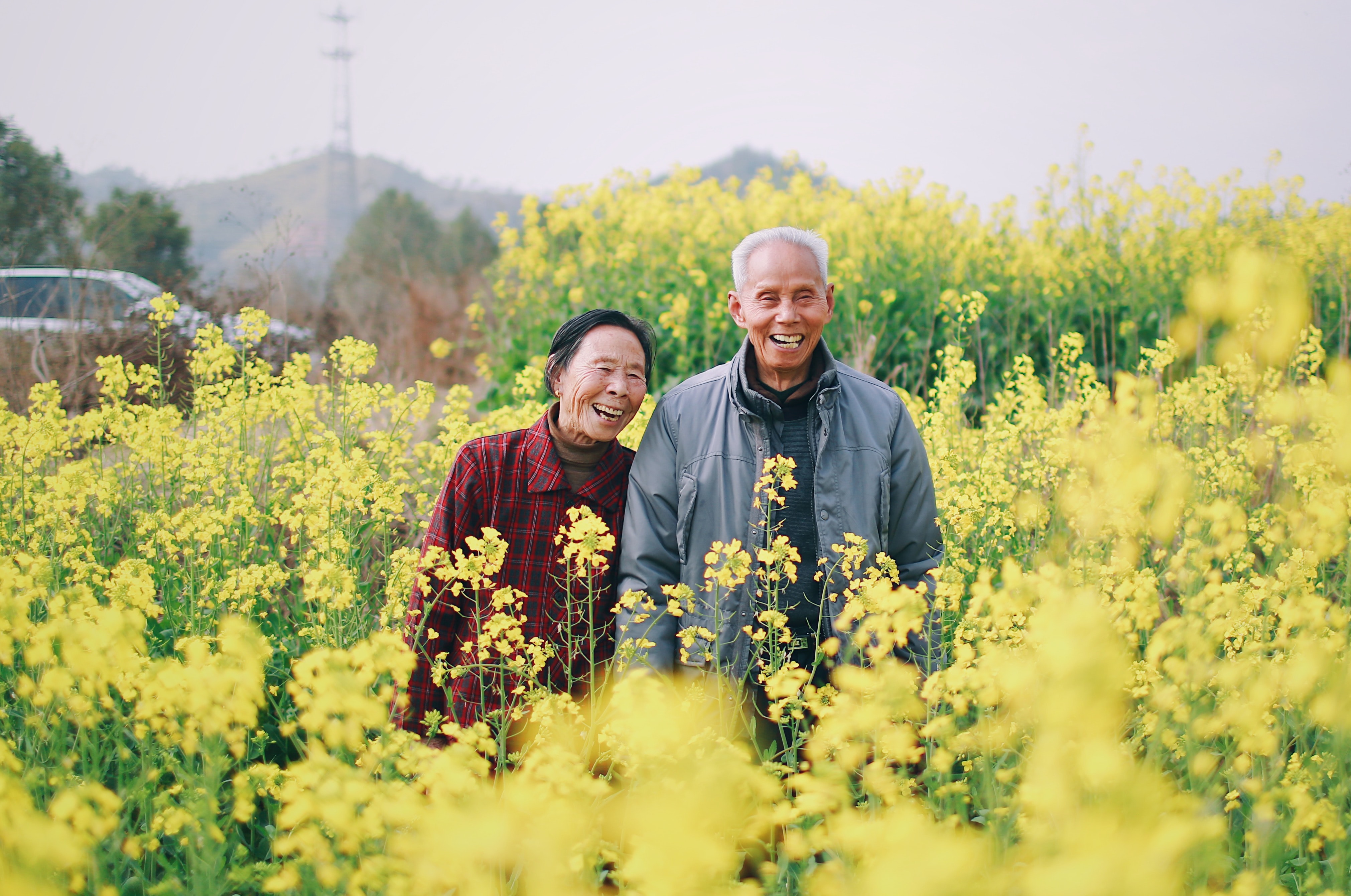 10 Tips to Help Protect Elders from the Upcoming Summer Heat.
Summer is right around the corner! We have been patiently waiting for this moment all year and now it is time to enjoy it to the fullest.
This means taking advantage of nature, traveling to new places, spending quality time with our family and friends, but it also means taking all the precautions possible to protect ourselves and our loved ones from devastating heat.
Every summer, many older adults are hospitalized due to dehydration and hot weather. It is crucial to keep in mind that summertime poses more health and safety risk to seniors than any other generation. Fortunately, the rate of hospitalization can be drastically decreased by bringing awareness and reminding everyone around us of the many tips available to avoid heat-related damage. 
We've gathered the 9 most important tips on how to help protect our elderly from the upcoming summer heat! Those tips are relevant to them but also to the younger adults, so take notes and make sure you share this valuable information with all your loved ones!
Cool Down!
One of the easiest ways to combat the heat is by cooling yourself down. Take lukewarm baths and showers, soak washcloths with cool water and tap use them to refresh yourself. If you do not own an air conditioner make sure to get one and learn how to use it. Get ice creams and popsicle sticks, or prepare fruit smoothies for a healthier snack. 
Hydratation.
We can't repeat this tip enough! Elders are more susceptible to dehydration due to many factors. It is therefore super important to stay hydrated as much as possible. Make sure to avoid alcohol and caffeine which is counter-effective when it comes to hydratation. Drink plenty of liquids such as of course water, but also fresh juices and soups. Certain foods can also help maintain fluids in your body such as cucumbers, watermelon, apples and berries. 
Dress Appropriately. 
Ensure you have weather appropriate clothes such as loose-fitting clothing, wide breathable hats and light coloured clothes. Dressing appropriately also means making sure you have alternative clothes close by in case of chilly weather at night or in the event of rain. Having sturdy protective sunglasses is also a great way to minimize eye damage from sun exposure. 
Avoid Sun Exposure.
Enjoying summer also means protecting yourself from direct sun exposure. If you enjoy outdoor activities, try to plan them out early in the morning or later during the day in order to avoid sunburns and unbearable heat. On very hot days, and if you have air conditioning available at home it is best to completely avoid going outside.
Emergency Contacts.
Make sure to have contacts you can call in emergency situations. Not only family contacts but also people who live close to you. When you go out make sure someone knows how long you'll be out for and where you will be. Make sure you have a family member or professional caregiver check in on you once in a while.
Take Breaks!
While staying active is a must, it is also important to learn how to take breaks – especially in hot weather. During summer, because of humidity and heat, your body tends to tire out a lot quicker than in any other season. Remember to stay rehydrate yourself during those breaks and make sure your skin is still protected from UV rays. 
Cleanse
Stay fresh and clean – especially if you have skin conditions. Heat makes it easier to sweat and therefore we tend to carry more bacteria and BO. Using mild cleanser with ph balanced formulas is a great alternative to harsh soaps. Elders tend to have fragile and sensitive skin. It is important not to scrub delicate skin and pat dry it instead of rubbing off water with a towel. 
Moisturize
Air conditioning as much as heat can dry off precious sensitive skin. One of the most important tips to prevent dryness and sun burns is to moisturize! Buy sensitive skin creams, a broad spectrum sunscreen lotion, SPF sprays and do not forget to use them! Creams act as barriers and they are only effective if you use them as often as needed!
Be careful with medication
Make sure to check with your doctor or pharmacist if your medications interact with sun exposure as they can sometimes make your skin extra sensitive and more prone to sun related damage! Make sure your medication is stored in cool places and refrigerated if it is needed. Contact your doctor or pharmacist to make sure you follow the right instructions for each of them. 
You are now ready to enjoy your summer to the fullest! Keep those tips close, such as pinned to your refrigerator in case you need a reminder. 
Reach out to us at KAD care with any questions you might have. We will be happy to guide you and together come up with a customized care plan, specific to your needs or those of your loved one.